. .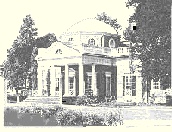 The Jeffersonian Perspective
Commentary on Today's Social and Political
Issues
Based on the Writings of Thomas Jefferson


"Nothing is unchangeable but the inherent and
unalienable rights of man." --Thomas Jefferson


. .

 

 

 

 

. .

hese short essays seek to project answers to today's social and political problems from the perspective of the thoughts of Thomas Jefferson. The essays rely heavily on the collection of quotations found in Thomas Jefferson on Politics & Government, which presents Jefferson's political philosophy in his own words (see below for more detail). Visitors should also refer to that site for other sources of information on Thomas Jefferson and his writings.

While this is not intended as a forum for interactive debate, readers should feel free to make comments or suggestions to the editor on any of the issues presented here. Such comments will be included in future revisions of the essays as appropriate. All unsigned essays are by the editor. New and revised essays are posted frequently.

Eyler Robert Coates, Sr., Editor


"The principles of Jefferson are the axioms of a free society." --Abraham Lincoln

OTHER JEFFERSON SITES
Jefferson's political philosophy in his own words. Includes over 2,700 excerpts from his writings arranged under 56 subject headings, and is a source for the most important of his quotations.

Jefferson separated the ethical teachings of Jesus from the religious dogma and other supernatural elements that are part of the Gospel accounts. This site presents Jefferson's selection and arrangement of the texts in a "corrected" King James Version.

Rayner's lively and interesting full-length biography, published in 1834, emphasizes the role of republican principles in Jefferson's life and thought. It presents a dramatic and passionate portrayal of Jefferson's life with special emphasis on his contributions to the creation of the American republic, and is offered here in a completely revised edition.


Copyright © 1996-99 by Eyler Robert Coates, Sr.

Permission is hereby granted to any individual to copy any or all the materials contained herein for his or her personal use, and to use brief quotations, not exceeding 50 words in length, in articles or other writings intended for publication. Publication of these materials in whole or in part in any form whatsoever is by permission only.

Created 4/13/96. New material added frequently.

visitors since Jan. 1, 1998.